Welcome to Bluffton, SC, the charming city located in the heart of South Carolina's Lowcountry region. This idyllic community offers a wealth of entertainment and activities for everyone, from nature lovers to beachgoers to night owls. Whether looking for an affordable place to live or seeking luxury real estate, you will never be disappointed. But what if you want to live in Bluffton SC?
In this blog, we will cover the 6 best places to live in Bluffton SC. So, without further ado, let's get started!
Is Bluffton a Good Place to Live?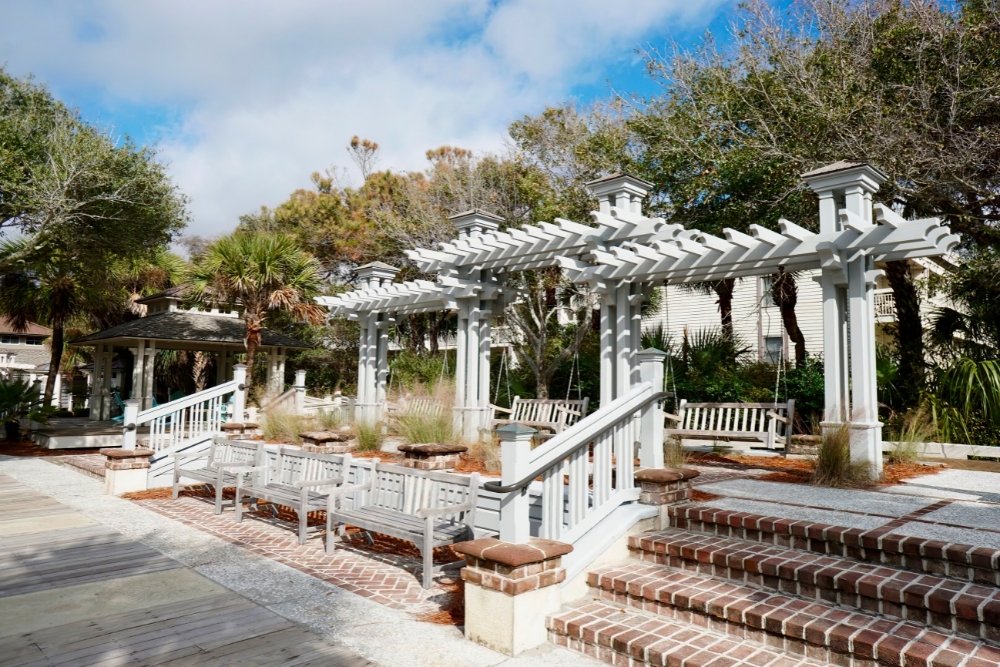 Before talking about the best places to live in Bluffton SC, you have to understand whether or not it is a good place to live. The answer is yes!
As a small, tight-knit community, Bluffton boasts a charming downtown area with unique shops and restaurants. The town provides residents with plenty of opportunities for outdoor recreation and water activities. Not to mention, Bluffton is just a short drive away from Hilton Head Island and all of its beaches and attractions.
But what really sets Bluffton apart is its sense of community. People here are friendly and welcoming, and there is always something going on. So, whether you are young or old, single or married, there is a place for you in Bluffton.
6 Best Places to Live in Bluffton SC
If you have made up your mind to move to Bluffton SC, you have to know where the best places are located.
Here are the 6 best places to live in Bluffton SC:
1. Old Town Bluffton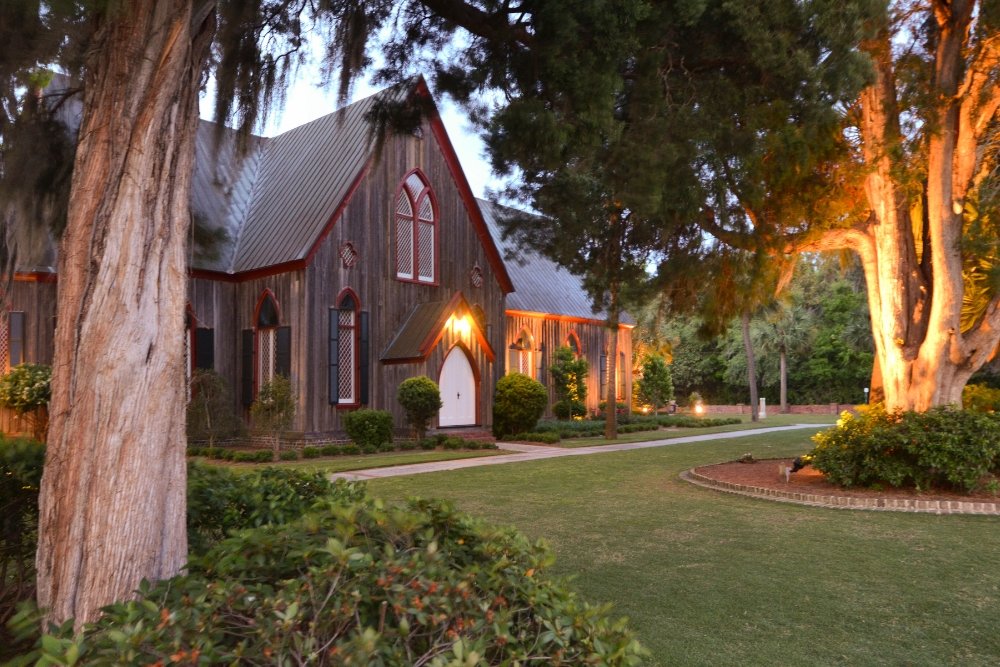 If you are looking for a taste of southern charm and history, Old Town Bluffton is the place to be. Its picturesque streets take you on a journey through time, as you walk by historic homes, quaint shops, and art galleries. Despite its quaint appearance, this town has a thriving community that keeps its residents close and connected.
You will be enthralled by the various events that unite people, such as the annual Mayfest, where vendors and musicians fill the streets with their talents. Old Town Bluffton also caters to outdoor enthusiasts, with access to water sports and hiking. For all these reasons, it is no surprise that this town is a highly sought-after place to live.
2. Hampton Lake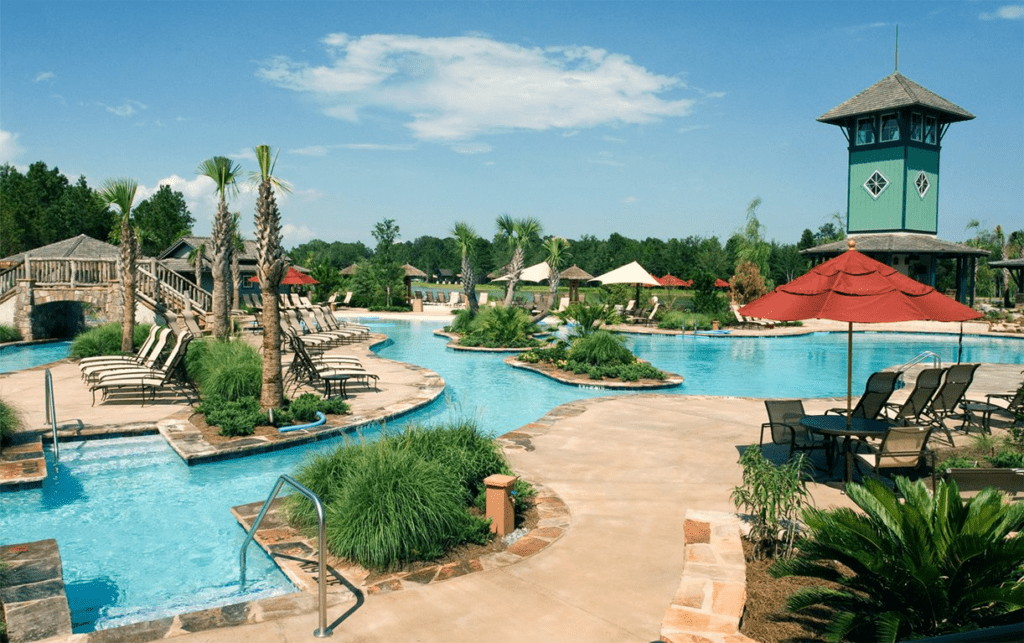 This award-winning community is centered around a 165-acre lake, making it a paradise for those who love water activities. Kayaking, paddleboarding, and fishing are all popular activities here. You can also take a dip in the lake's 3-acre beach area or practice your swing on golf courses designed by award-winning designers.
Beyond watersports, Hampton Lake is full of amenities for residents, including a state-of-the-art fitness center, pool complex, community garden, and more. So, if you are looking for an active lifestyle and access to the lake, Hampton Lake is the place for you.
3. Palmetto Bluff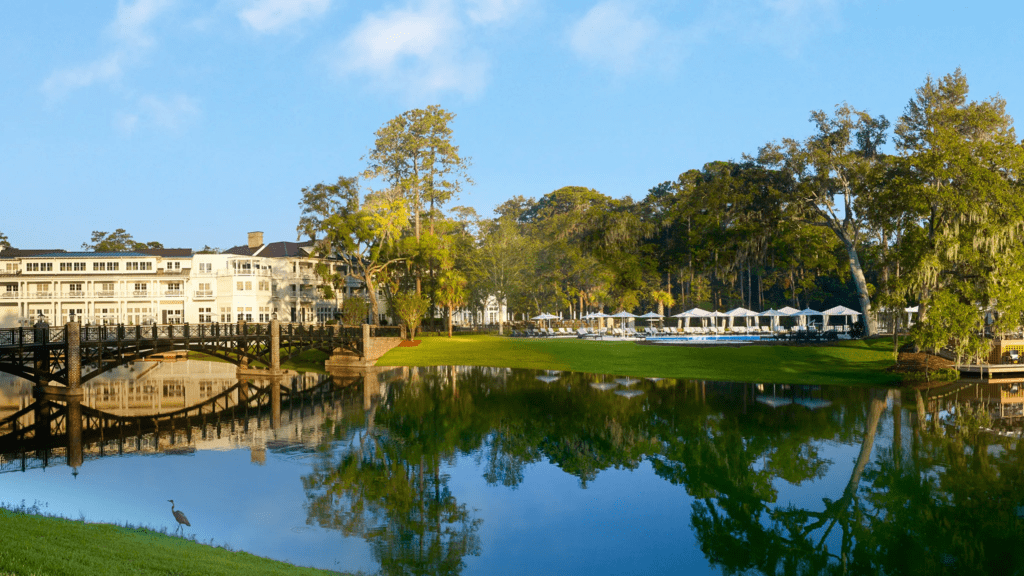 Palmetto Bluff has become a popular choice for those looking for a new place to call home. This stunning community offers various amenities catering to all age groups and lifestyles. The area boasts nature trails, an award-winning Jack Nicklaus golf course, and a world-class boating facility. Palmetto Bluff has unique restaurants, boutiques, and art galleries in the nearby town of Bluffton.
The community strongly emphasizes conservation, with over 80% of the land kept as a nature preserve. Residents can access a state-of-the-art fitness center, tennis courts, and swimming pools. With meticulous attention to detail, charming Southern architecture, and unmatched natural beauty, Palmetto Bluff is one of the best places to live in Bluffton, SC.
4. Berkeley Hall Club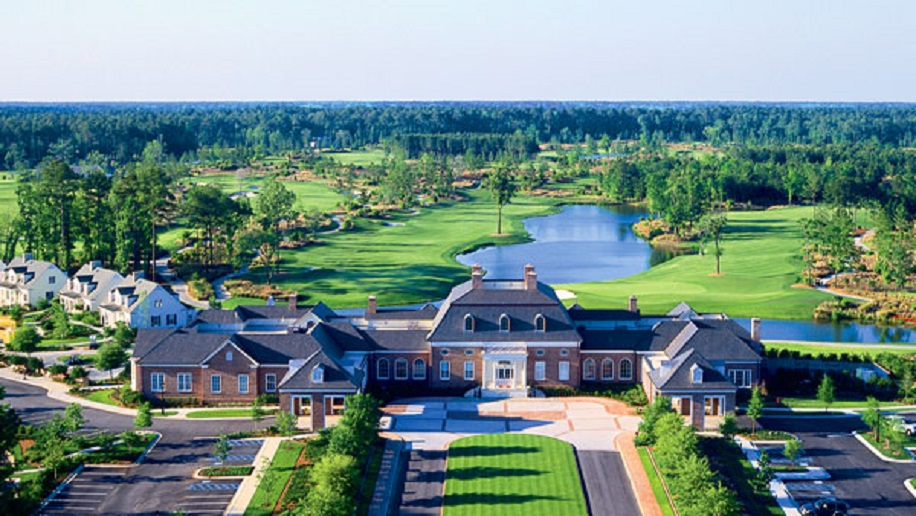 This exclusive gated community has everything you need to enjoy a luxurious lifestyle – championship golf courses, world-class amenities, and a strong sense of community. Whether you are an avid golfer, a fitness enthusiast, or simply someone who enjoys the outdoors, you'll find everything you need at Berkeley Hall Club.
The community also features beautiful custom-built homes, ranging from cozy cottages to expansive estates, to fit any lifestyle. With its convenient location within easy reach of Beaufort's charming downtown area and stunning waterfront, Berkeley Hall Club truly offers the best of both worlds.
5. Belfair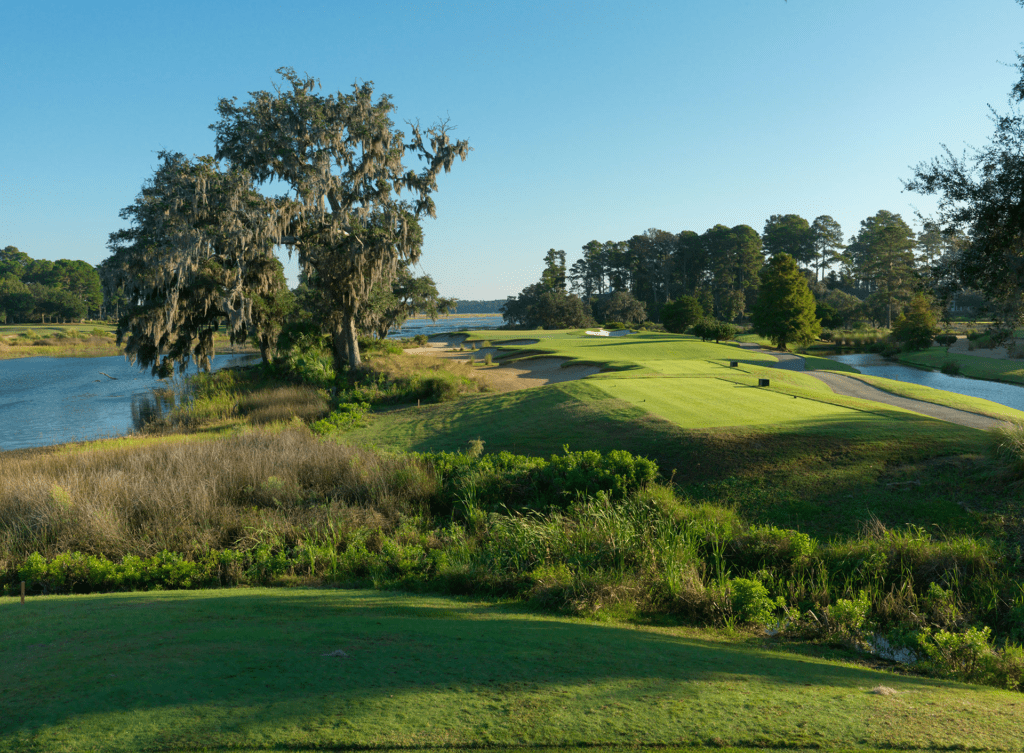 Located in the heart of Bluffton, Belfair is a desirable community for those seeking an active lifestyle. This vibrant town boasts an 18-hole golf course, tennis courts, fitness centers, and endless outdoor activities. Residents can enjoy hiking and biking trails and the nearby riverfront park, where they can participate in water sports and fishing.
And when it comes to shopping and dining, Belfair offers a variety of options, including boutique stores, restaurants, and cafes. With its luxurious amenities and close-knit community atmosphere, Belfair is an ideal place to call home for those looking for a unique lifestyle.
6. Sun City Hilton Head
Sun City Hilton Head is easily one of the best places to live in the area. This exclusive retirement community boasts many luxurious amenities, including state-of-the-art fitness centers, golf courses, pools, and highly celebrated restaurants. The community also offers a variety of social clubs and activities, making meeting new friends and engaging with fellow residents an effortless experience.
Not to mention, the breathtaking scenery makes living in Sun City Hilton Head an experience like no other. With all of these incredible features, it's easy to see why Sun City Hilton Head is such a popular choice for those seeking a more active and enjoyable lifestyle.
These are the 6 best places to live in Bluffton SC. Whether you are looking for a place with plenty of outdoor recreation or a thriving downtown area, you can find it all here.
Transportation in Bluffton SC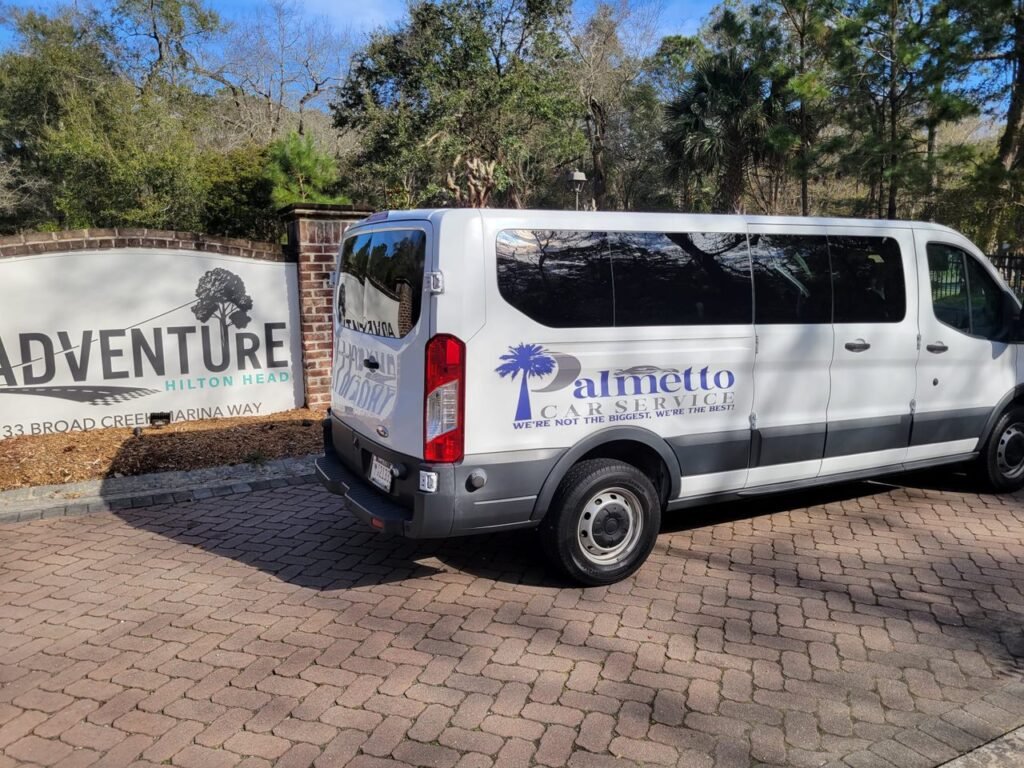 Now, a problem new visitors will face to explore these places is transportation.
But don't worry because Palmetto Car Service is here to help. With a fleet of vehicles and experienced chauffeurs, Palmetto Car Service will take you from one place in Bluffton SC to the other with ease and comfort. So make sure to consider this service when you are ready to explore the area!
Conclusion
Living in Bluffton SC can be a great experience. With its stunning scenery, award-winning amenities, and easy access to Beaufort's downtown area, the options are limitless. Everyone can find something they will like in Bluffton SC, whether it is the quaint downtown area of Old Town Bluffton, the luxurious amenities in Berkeley Hall Club, or the outdoor activities available at Hampton Lake.
So when you are ready to move to Bluffton SC, make sure to consider the 6 best places to live outlined here. And with Palmetto Car Service, you don't have to worry about getting around, just sit back and enjoy your ride!
If you have any questions read our FAQ page..